Mnemba Atoll
Beautiful small exclusive island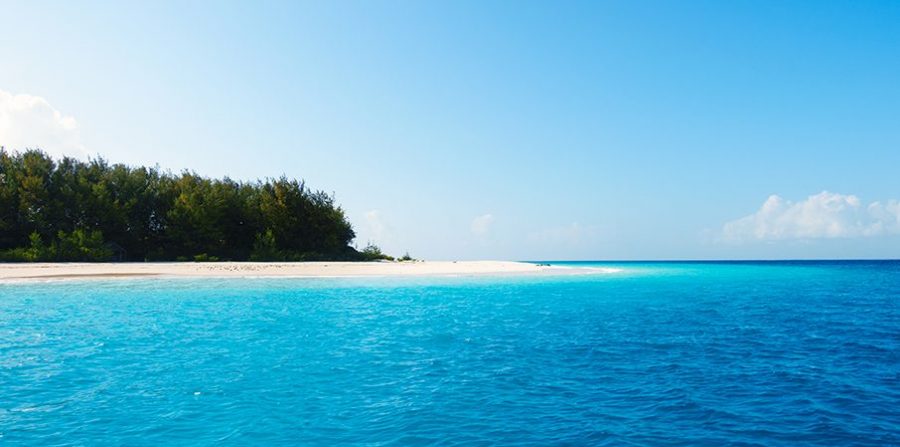 Mnemba Atoll
Beautiful small exclusive island
Mnemba Atoll is a beautiful small exclusive island, surrounded by colorful reefs.
This conservation area is a magnet for divers and snorkelers who enjoy swimming in the turquoise waters, famous for its healthy fish life. The tropical reefs in the South part of the island offer gradual and steeper slopes and stretched reefs with impressive plate corals. It is the home of green turtles, playful bottlenose dolphins, giant groupers, barracuda, moray eels, stingrays, and kingfish.
Macro-lovers will love the dragon moray eels, leaf fish, nudibranch, flatworms, seagrass and ornate ghost pipefish, and seahorses. In the North-East part, there are steep and deep wall dives suitable for experienced divers. They often start around 30 meters in-depth and offer more pelagic species, like jacks, batfish, barracuda, and the occasional shark.
With great visibility and a variety of dive sites, Mnemba has something to offer for everybody and is the best place for diving and snorkeling in Zanzibar. In August and September, we encounter migrating humpback whales.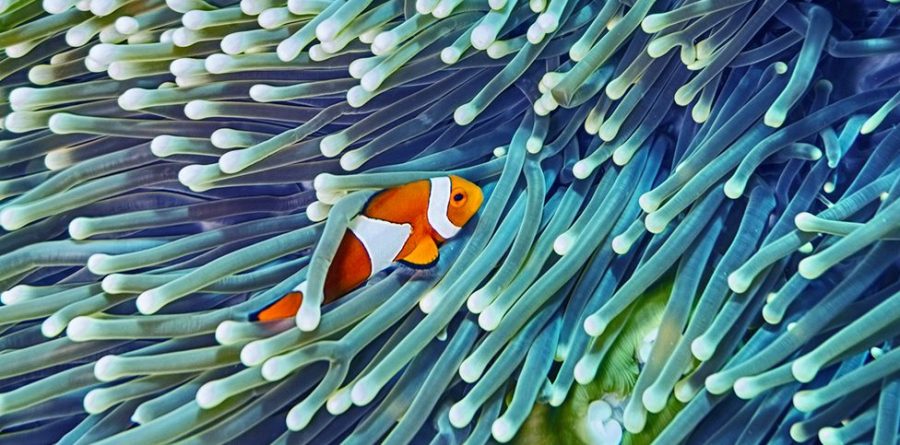 Tumbatu island
Great place for corals
Tumbatu island
Great place for corals
While Mnemba is the place to see big schools of fish and dolphins, Tumbatu is a small island in front of the North-West coast of Zanzibar and a great place for corals.
Beautiful hard and soft corals cover every inch of the reef, which is the best between 3 and 12 meters, making it a great place for beginners as well as experienced divers.
Minimum of 4 divers to organize a diving trip around Tumbatu island +15 dollars per person.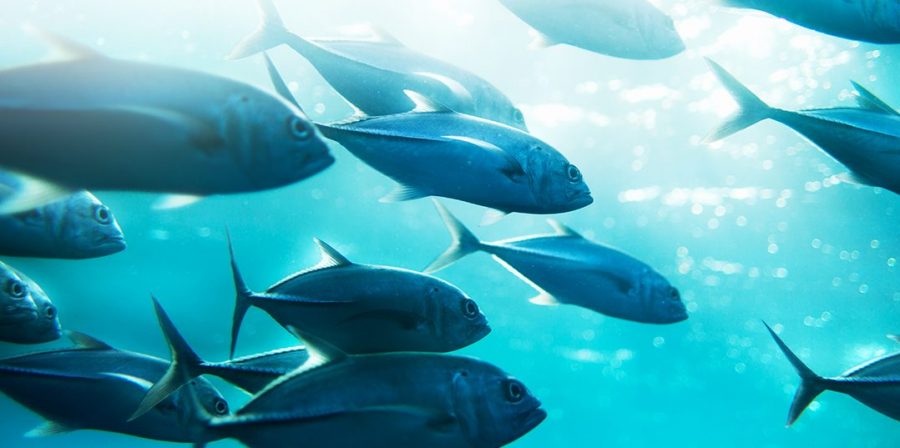 Leven banks
Underwater mountain
Leven banks
Underwater mountain
Leven Banks is an impressive underwater mountain, rising in the middle of the open ocean. Because of possible strong currents, this dive site is suitable for experienced divers. The top of the mountain is around 12-14 meters in-depth, and the walls go down to more than 50 meters.
Leven Banks is known for its huge honeycomb moray eels and a great variety of nudibranchs. Lucky divers can meet large schools of tuna, kingfish, and big groupers.
Minimum of 5 advanced divers to organize a diving trip to Leven Bank +15 dollars per person.
Dive sites
12 amazing places
Wattabomi
Depth: 8 – 25 meters
Currents: mild
Excellent dive site for photography

Wattabomi is a great reef for divers of all levels; the reef starts at a depth of 7 meters at  Moray Eel City.
Here you can find plenty of lionfish, scorpion fish, different moray eels, leaf fish, nudibranch and the giant stone fish that are resting there. This site has a gentle slope, which helps divers decide which depth suits their experience. Wattabomi is a puzzle of coral blocks, which are full of marine life.
All year round this is the playground of the Bottlenose dolphins. Don't be surprised to see them passing by underwater.
This is an excellent photogenic dive site both above and below the water.
Aquarium
Depth: 12 - 30 meters
Currents: mild to strong
Great site for novice and experienced divers

This is a "must" do dive at Mnemba Atoll.
There is usually a slight current at this site.  Here you find the hard lettuce corals on top of each other with hundreds of small fishes hovering above. The Green turtles are resting in between the corals, scratching their back or simply doing a nap. Schools of snappers and goatfish are passing by. The giant marbled groupers getting cleaned by the cleaner fishes. For this dive site don't only look down! Look up and see the blue fin trevallies hunting the schools of fusiliers.
Kichwani
Depth: 5 – 35 meters
Current: mild to strong
Perfect site for snorkelers, novice and experienced divers

A gentle sloping wall covered in hard and soft corals.
The reef starts at 4 meters and drops down to 35 meters. This site is also excellent for both snorkelling and diving.
Kichwani is home to many schools of reef fish, such as goatfish, snappers and mackerel. The diver with a sharp eye will find frogfish, leaf fish, scorpion fish, moray eels, crocodile fish and the torpedo ray. Take a close look on the deep water, where big Napoleon wrasse, bleu fin trevallies or white tip sharks are not uncommon and can come closer to the reef.
Small wall
Depth: 3 - 40 meter
Current: variable
Beautiful wall dive for all levels

The steep slope of Small Wall offers a great experience for divers of all levels.
Experienced divers can explore the deep crack between 30 – 35 meters, where big schools of yellow and blue striped snappers enjoy the currents. Big napoleons and the occasional white tip reef shark or turtles passes by.
Less experienced divers can stay shallower, where we find small baby reef sharks, juvenile blue spotted stingrays and small critters like anemone crabs and partner shrimp.
Sand Banks
Depth: 6 – 30 meters
Current: mild to strong
Colourful dive site with amazing macro life

Look above, below and all around and be surrounded by schools of fish.
The (soft) corals are colourful and in the small caves you will find plenty of surprises! Sand Banks is perfect for lovers of blue spotted stingrays, Giant Spanish dancers, blue ribbon eels and nudibranch.
End your dive in a school of batfish, making this dive site heaven for many.
Grouper's Rock
Depth: 12 – 30 meters
Current: mild to strong
Good for a nice drift dive with a good chance to see bigger fish

A dive at Groupers Rock will ensure a beautiful drift dive with big rock formations full of small fish, moray eels and cleaner shrimps. In the sandy parts you will find Kuhls Rays (Torpedo rays) hiding under the sand, and flying away when passing by.
Groupers Rock is the place where you can find some White tip reef sharks, Green Turtles, Groupers and friendly Napoleons. At the end of your dive at this site, you will likely find small rocks with corals full of Lion fish, the rare Sea grass ghost pipefish, Spanish dancers, Scorpion fish and the venomous Stone fish.
Coral Garden
Depth: 6 – 25 meters
Current: mild
An easy drift dive

Coral Garden is a colourful reef on the south-east of Mnemba Atoll. The site is very good as a second dive with a lot of fish, soft corals and colourful sponges.
Schools of snappers and butterfly fish will pass by, groups of Blue fin trevallies come to the shallow reef for hunting. Occasionally there will be a Napoleon cruising around. Divers with a keen eye will find the Indian walkman, Blue ribbon eels, Spanish dancers, Frogfishes, False stonefish and different kind of Puffer fishes.
All Ingredients for an unforgettable dive!
Jackfish
Depth: 15 – 40 meters
Current: strong
Graceful wall/ drift dive - Dive site for Advanced divers

Jackfish is one of the most amazing dive sites on the east side of Mnemba Atoll.
The wall starts at 15 meters and drops down to a maximum of 50 meters. At the wall, you will find big caves full of huge ornate spiny lobsters, snappers, groupers, and soft corals.
Regularly spotted in this area are eagle rays, huge Napoleons, Barracuda, Reef sharks, big balls of Jackfish, Schools of Rainbow runners, and Blotched Stingrays swimming at the bottom.
Diving at Jackfish spot is only possible with good weather conditions.
The Channel
Depth: 15 – 30 meters
Current: mild to strong
Dive site for experienced divers

This beautiful dive site is situated on the west side of Mnemba where you will dive the channel between Zanzibar and Mnemba Atoll.
Looking at the channel side, you can find some Reef Sharks, schools of Spade fish, Rainbow runners and different kind of Stingrays.
Diving at Channel is only possible with good weather conditions.
The Big Wall
Depth: 12 – 40 meters
Current: from nothing to very strong
Not for the faint hearted - Dive site for divers with Deep Dive Specialty (or CMASS **)

You will do a free descent down to 30-35 meters drifting along a vertical wall. The maximum depth of this wall is 60-70 meters.
During this wonderful drift dive, you will see schools of barracudas, Rainbow runners, Tuna, a school of batfish, hundreds of unicornfish, Huge Napoleon wrasse, blotched stingrays, and many more…..
You will end the dive at the shallow part where you will find beautiful hard and soft corals.
Diving at The Big Wall is only possible with good weather conditions.
Only for Advanced Open Water Diver (or equivalence).
Samaki Wall
Depth: 12 – 40 meters
Current: strong
Divesite for experienced divers with deep dive specialty

This new dive site on the east of Mnemba guarantees a wonderful experience. At the bottom you will find a cave with giant groupers, blotched stingrays dancing on the bottom and schools and schools of fusiliers, unicorn fish and oceanic triggerfish passing by. Most commenly is a drift dive to the north of the atoll. On the way back to the shallow part you will find Spanish dancers, honeycomb moray eels, scorpion fish, blue ribbon eels, Indian walkman, lion fish, stone fish and green turtles.
Seahorse garden
Depth: 4 - 8 meter
Current: mild
Shallow macro dive for adventurous divers with good buoyancy

Are you coming for multiple days and are you in for an adventure? In that case you have to visit our seahorse garden!
No beautiful reef or colorful fish, but lots of sand and seagrass from which the most amazing and rare animals can pop up, with the seahorses stealing the show.
We sometimes find more than twenty in one dive, but also see cuttlefish, reef squids, seagrass ghost pipefish, tiny puffers, weird nudibranch, fluorescent sea urchins, huge lionfish and pipefish. In Seahorse garden you never know what you will encounter, which makes it a great spot for divers who are in for something different.
Go diving
A great time guaranteed !
Jump on board and join our experienced team of dive masters and instructors for a dive at Mnemba Atoll. Explore the beauty of all the marine life that the many different dive sites have to offer.
A great time guaranteed!
Double Dive (in 1 day)


$ 110.00

Four Dive Package (in 2 days)


$ 210.00

Six Dive Package (in 3 days)


$ 305.00
Eight Dive Package (in 4 days)


$ 395.00

Ten Dive Package (in 5 days)


$ 480.00

Equipment rental per day


$ 15.00