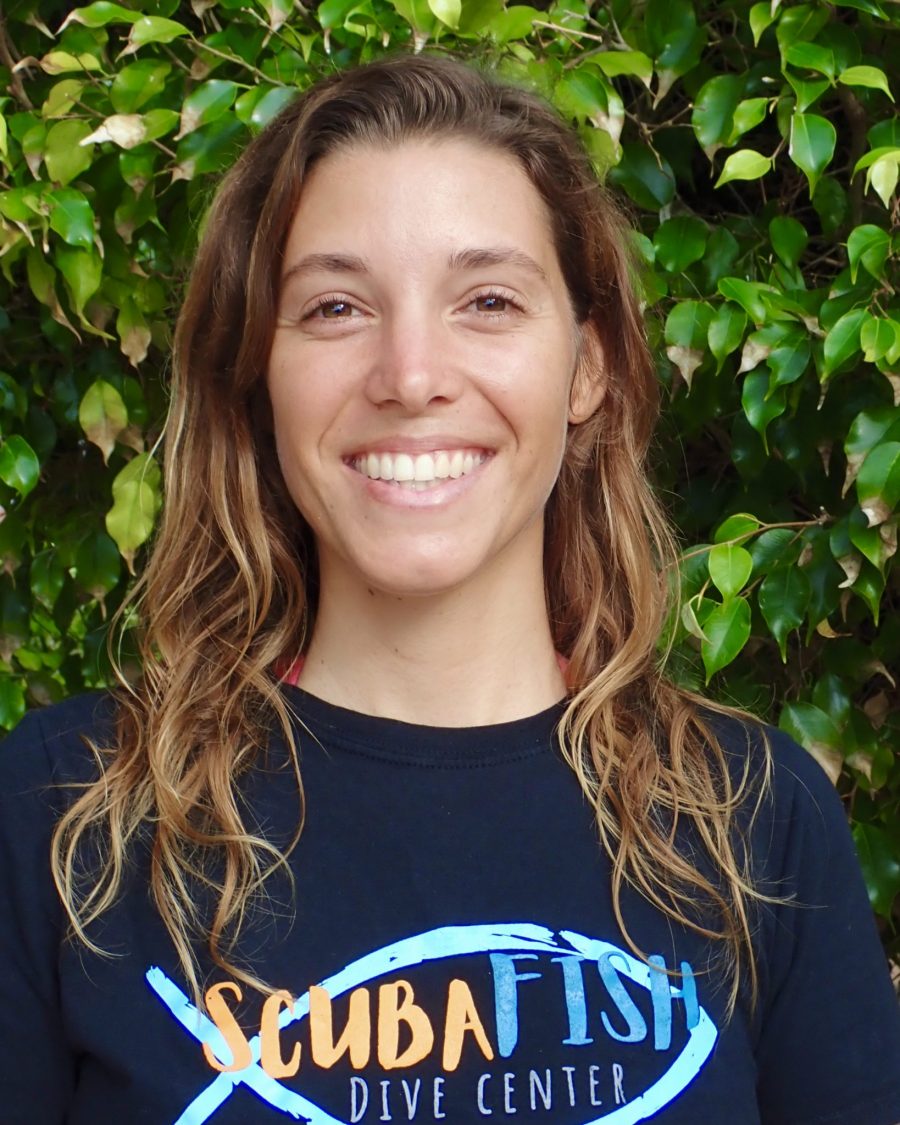 Laura
Nationality: French
Speaks: French & English
Favorite Fish: Nudibranch

Laura has been fascinated by the underwater world since she is small. She started diving with her parents and pursued this field in university. After the obtention of her master's degree in marine conservation, she traveled around the world to help several NGOs on marine conservation projects (fish, coral, sea turtle, seagrass…). She arrived a few years ago at Scubafish & instantly fell in love with the beautiful ocean and the team.
Laura is also the co-founder of Under The Wave, a marine conservation NGO based in Matemwe. The NGO has the purpose to protect the marine life of Zanzibar and help local communities find sustainable ways of living to reach a better way of living.
Laura is passionate about teaching and loves to help people take their first breath underwater.